OUR VISION
Building our common future together!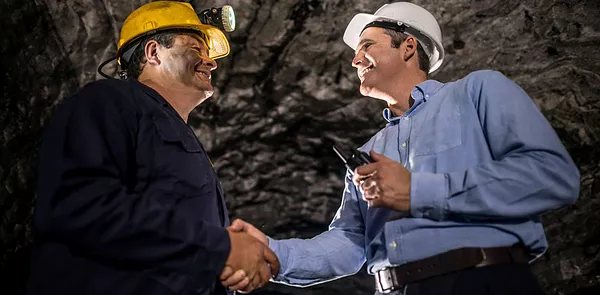 Since 1992, OptoSort has been your experienced partner for the construction and worldwide marketing of opto-electronics, sensor-based sorting systems for bulk materials and a variety of speciality applications in international mining. Our machines are in use around the world in sometimes harsh climatic and industrial conditions and demonstrate high level of resilience with constant operational reliability. Due to the pull-out valve array, they are particulary maintenance friendly and a sophisticated interface ensures easy operability.
Although we are among the pioneers of opto-pneumatic sorting technology and our drive for innovation leads to a continuous refinement of technology, it is our advisory activities that gives us an indispensable confidant. Personal care from our technically accomplished and experienced staff convinces with competence, expertise and solution finding - even with remote maintenance.
As a smaller, cutomer-oriented company, we can flexibly and above all quickly fix problems, adjust systems via remote maintenance and always offer the latest technology.
Service features from OptoSort® - In addition to the service and maintenance work, including software updates for our machines that our employees expertly and diligently perform, we also keep our feasibility studies available. From the initial assessment of the material to the determination of the sorting technology, you get a customised solution from us for your needs. Of course, we are also your first contact partner for spare parts and check the availability of interchangeable components for you.